You can't fake chemistry.
You've heard of them. But do you know them?
Carat
Carats are units of weight used in diamond land. Carats tell you how big and heavy diamonds are. And they're usually the biggest factor when it comes to price.
Color
Clear diamonds range in color shades. The letter values D, E, and F are almost perfectly clear. Letter values G-Z are more yellowish. The lower the letter, the more yellow you'll see.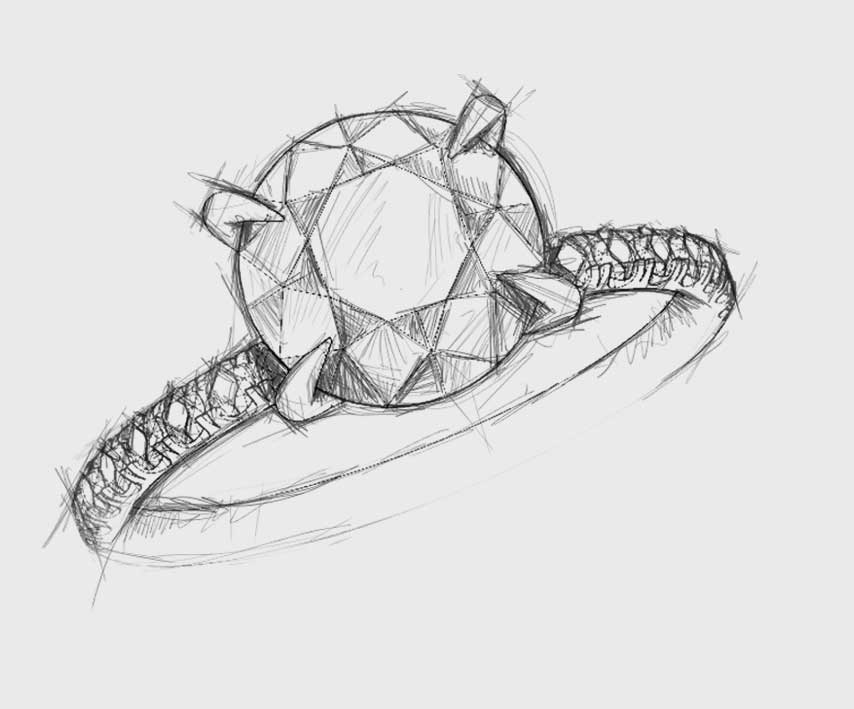 Clarity
When we talk clarity, it's exactly that: a diamond's transparency. The sharper the clarity, the better the stone. It's a superficial thing. But we're superficial beasts.
Cut
Cut is the angle at which a diamond is cut; also the care that goes into that cut. It's a big deal, and where we'd recommend putting your money.
The Fifth C is for Conflict Free™
"C" numero five stands for Conflict-free. This covers diamonds that are ethically-sourced, where the earth and its people remain unharmed. We've personally added this "C" because to us, it's that important.